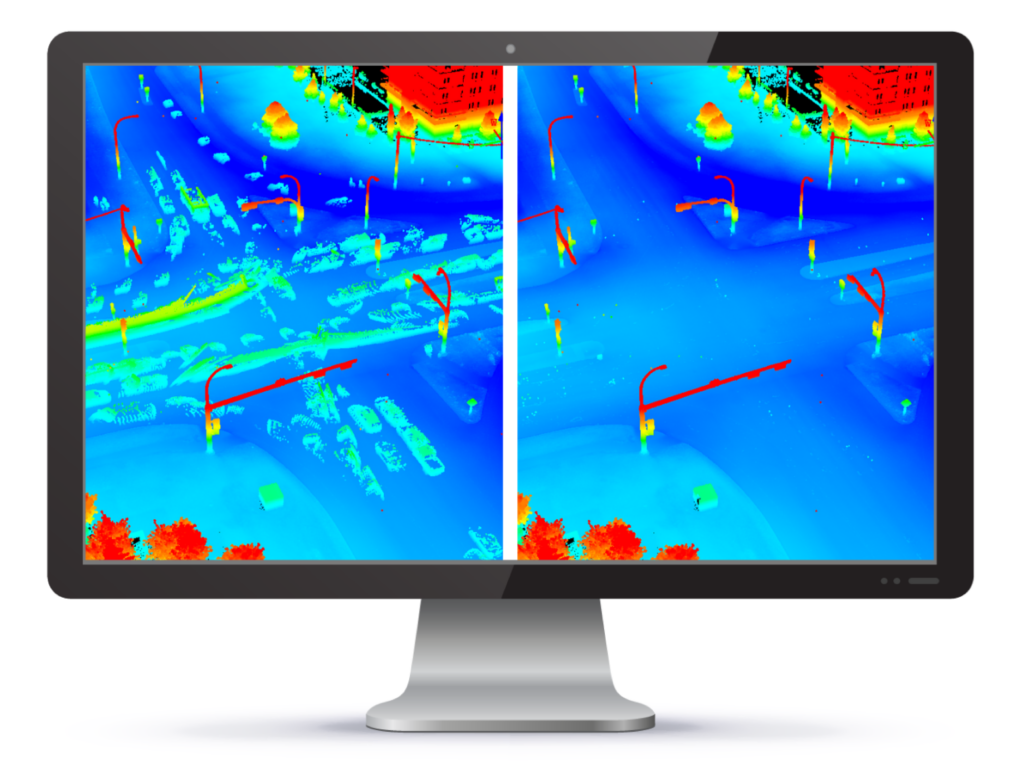 SOLV3D engine is a simple to use application that runs on your desktop, allowing you to process, analyze, visualize, and share geospatial datasets.
What makes SOLV3D engine stand out?

Easy to Use
Our intuitive workflows ensure repeatability of data preparation, support command line integration from external applications, and automatically recognize CSVs from industry-leading hardware manufacturers.

Extensive Feature List
An extensive list of features based on feedback from clients, including noise removal, image blurring and data transformations make it easy to clean and prepare data.

Quickly View Datasets
Quickly visualize large geospatial datasets including point clouds, panoramic images, planar photos, and aerial imagery all within one integrated view.

Classify Objects
Train your own automated classification tool using previously classified point cloud data and own the resulting model.

Align Datasets
Use our advanced alignment tools to ensure your point cloud and panoramic images align prior to sending the data to your end-users.

Simple Sharing
Export and share your project data to allow your end-users to visualize and measure using our custom viewer.
Discover how SOLV3D engine can make your geospatial workflows faster and easier.
Experience SOLV3D engine for yourself today.