Deep Learning Applications for Geospatial Data:
A Hands-On Workshop
Now booking into March. We also keep a waiting list and will reach out to people as seats become available at earlier workshops.
An example application: Identifying cars in aerial imagery:
Register
---
Note: We will send you workshop access information using support@solv3d.com. Please add this email to your contacts so your information does not go to your spam folder.l
About This Workshop
AI is transforming business in every sector. We frequently hear the terms "AI", "machine learning", and "deep learning" in the news these days, but many of us are not familiar with this technology nor do we understand how it will impact our work.
In this workshop, we will help you understand the fundamentals of deep learning and show you how it can be applied to geospatial data using two examples: identifying objects in imagery and classifying point cloud data. We will give you some useful tips as you go "hands-on" with sample data to create your own training data, train your own deep learning model, and then evaluate your model.
This workshop is led by Solv3D, leaders in providing geospatial applications including a deep learning toolkit for practitioners.
Who Should Attend
Anyone with experience in geospatial data but has no background in deep learning and who wants to learn about how this exciting new technology can be used on geospatial data. Begin your deep learning journey here!
Anyone with a deep learning background and who is also familiar with geospatial data, but would like to explore our unique deep learning tool kit is also welcome to attend. See the unique benefits of our deep learning tool kit!
Dates, Location, and Duration
We will hold this workshop every Tuesday at 0800 Calgary time (Mountain Standard Time). This is a 3-hour, intensive workshop, which is why there is an early start.
This is an online workshop.
Limited Enrolment and Cancelation
To get you hands-on and to make sure that you get all of your questions answered, we limit the number of people who can attend any given workshop.
We understand that issues come up and that you might not be able to attend. If this happens, please let us know as soon as you can so we can fill your spot with someone who is on the waitlist.
Outline
Introduction to Deep Learning
What is deep learning?
A typical workflow using deep learning technology to identify objects.
Issues to be aware of when using deep learning technology.
Options for deep learning tools.
Applying Deep Learning to Geospatial Data
Example 1: Using deep learning to identify objects in aerial (orthomosaic) imagery

Workflow
Tips
Hands-on training a model
Hands-on using a model

Example 2: Using deep learning to identify objects in panoramic (scene view) imagery

Workflow
Tips
Hands-on training a model
Hands-on using a model

Example 3: Using deep learning to classify point cloud data

Workflow
Tips
Hands-on training a model
Hands-on using a model
---
Visualize, process, analyze, and share geospatial datasets using Engine, our simple desktop application.
---
Want to jump right in?
---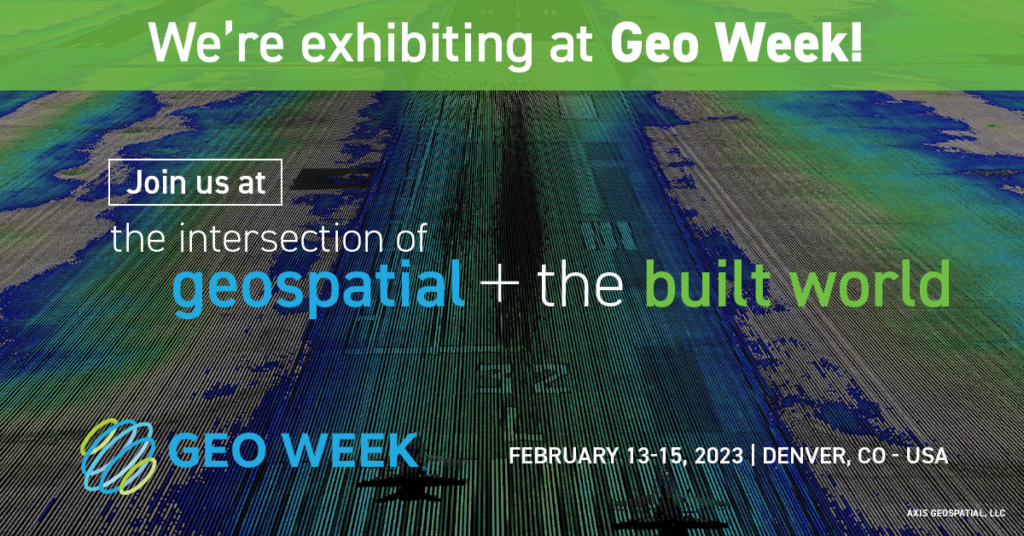 We will be at booth #1008.
Come by and talk to us about unlocking value in your geospatial data using our deep learning technology. We are also speaking about AI/Machine Learning Opportunities for Geospatial Data on Tuesday at 2:00 pm in room #708.