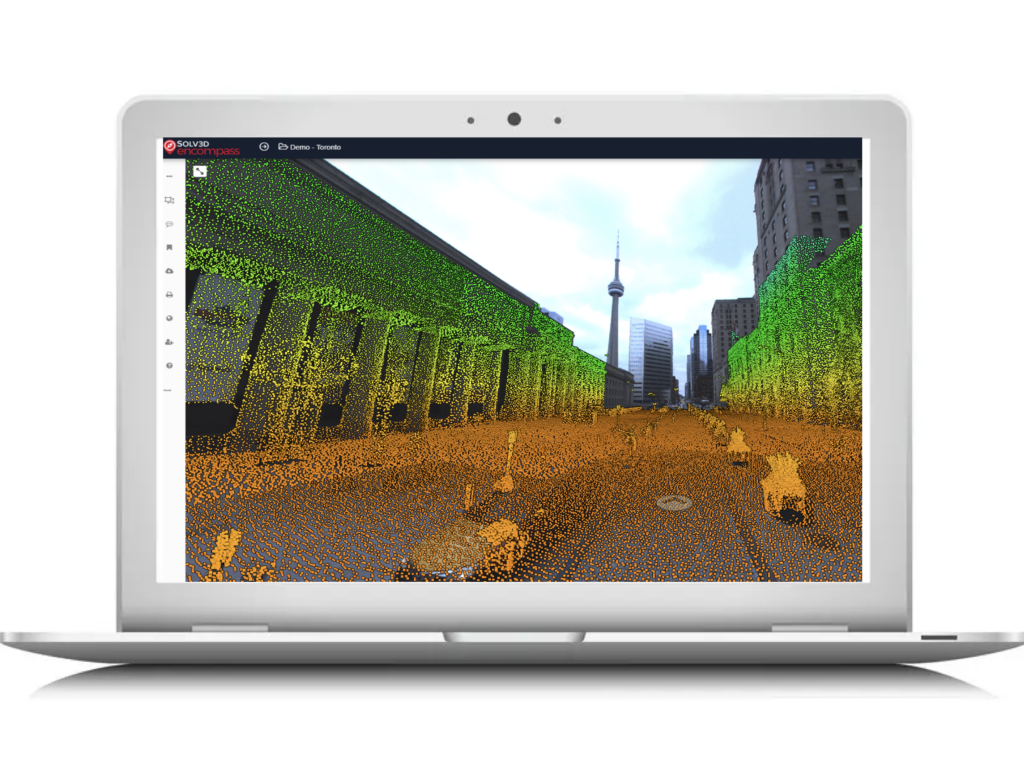 SOLV3D encompass is a web-based application that brings together geospatial datasets from many sources for visualization and collaboration between team members and external clients.
What makes SOLV3D encompass stand out?

Data From Anywhere
Bring together data from a variety of sensors and platforms including terrestrial, mobile, and aerial from a multitude of environments such as indoors, outdoors, underground, and more.

Easy to Use
Rapidly expand the participation from a limited set of users to an entire enterprise, effectively removing barriers based on physical location or technical expertise.

View Large Datasets
Handles very large geospatial datasets with ease, including point cloud, panoramic images, aerial imagery, GIS/CAD, and 3D models, all within one integrated view.

Manage User Roles
A range of user profiles allows you to grant varied levels of access to projects including measurements, asset tagging and even data storage and export.

Secure & Private
Thanks to self-hosted cloud storage, be in full control over file access permissions, maintaining data integrity to keep projects secure and private.

Simple Sharing
Cloud storage acts as a centralized data source to ensure your team is working from the same dataset, and easily share a project through a link instead of sharing huge files at once.
Discover how SOLV3D encompass can make your geospatial workflows faster and easier.
Experience SOLV3D encompass for yourself today.