Powerful point cloud processing
Processing point clouds is hard.
Your current software isn't making it any easier.
Solv3D's core technology 3DPointLogic includes optimized methods for:
Point Cloud Processing
Format conversion
Tiling
Transformation
QA/QC and Validation
Functionality is bundled in a unique, user-friendly graphical interface that processes 3D point cloud data from ANY source (UAV/drone, mobile, static).
Use our unique LAS viewer - it's bundled into 3DPointLogic.
There's no cost to continue using it after your evaluation.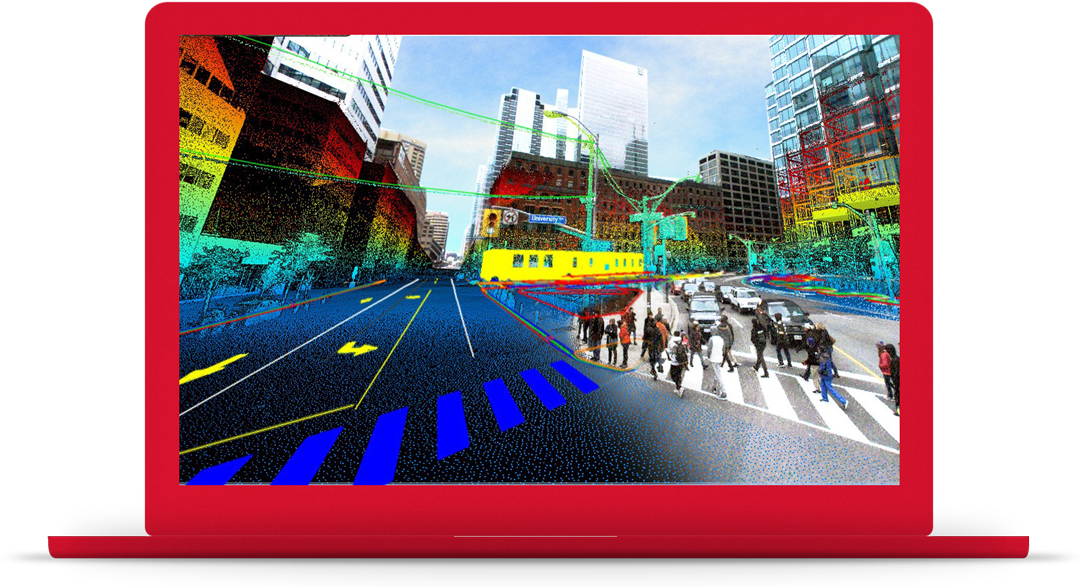 Sign up for a free
15-day evaluation.
Free Evaluation
Tutorials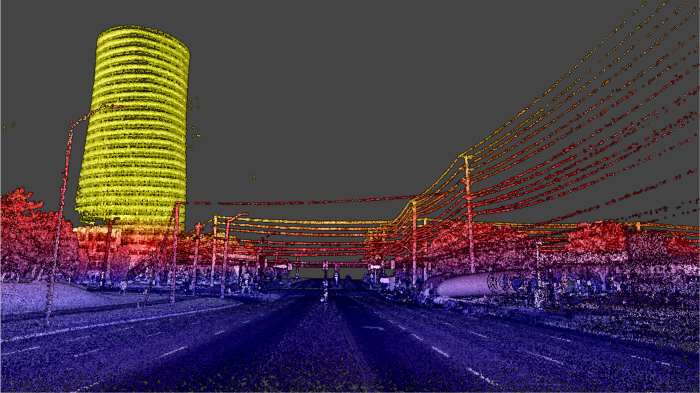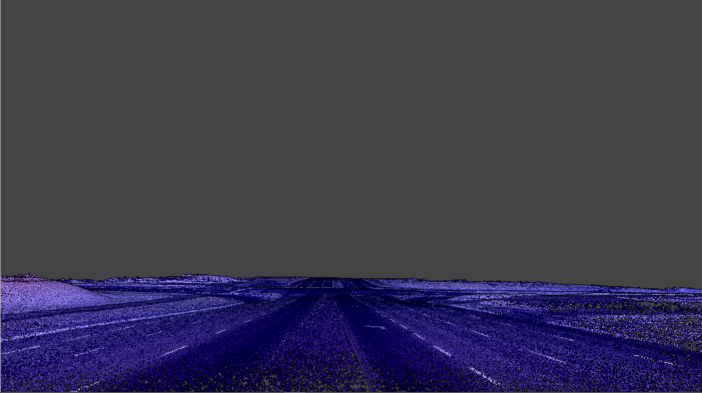 A key step in making raw point clouds useful and smart is figuring out which points are the ground. 3DPointLogic has a very rigorous set of algorithms proven to create reliable Digital Elevation Models from 3D scan data – even in urban environments.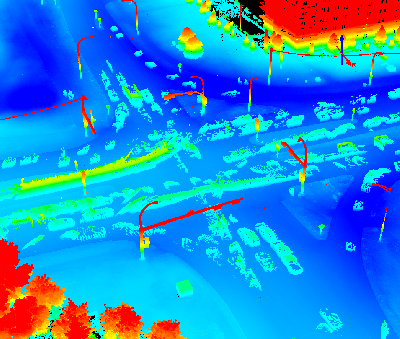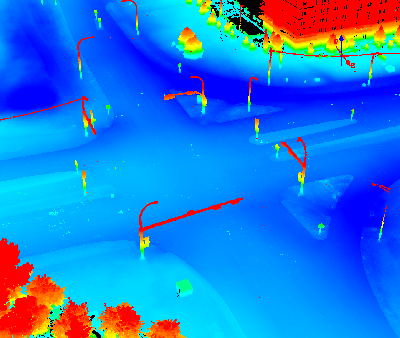 Video games have it good – they are a blank slate leaving it to designers add to them. Point clouds are filled with all types of unwanted noise – dust, pedestrians, moving cars. We can remove most transient noise in collected scan data, leaving you with ground and structures.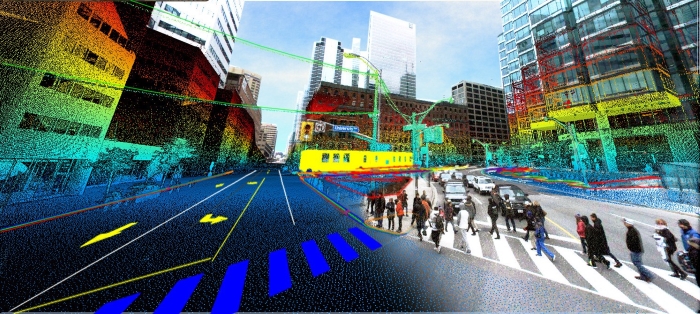 Functions are provided to allow the thinning and compression of files.  This can result in up to a 30% reduction in size when compared to original LAS file formats, supporting more cost-effective transfer, processing and storage charges for 3rdparty platforms such as SiteVisit360TM.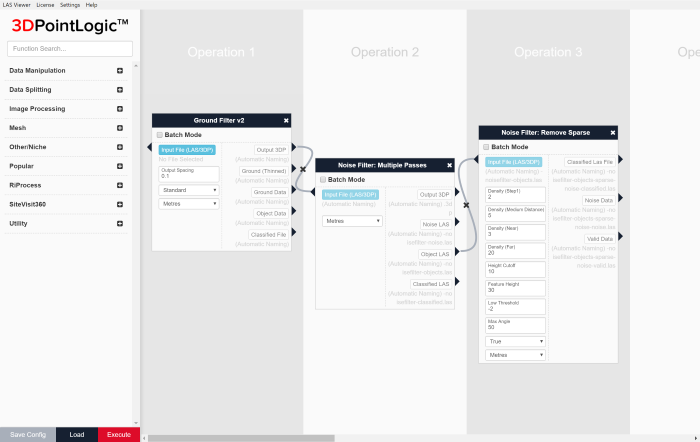 Workflow Advantage
Enhance productivity with the ability to chain functions together to create complex workflows.  Save your workflows for future re-use.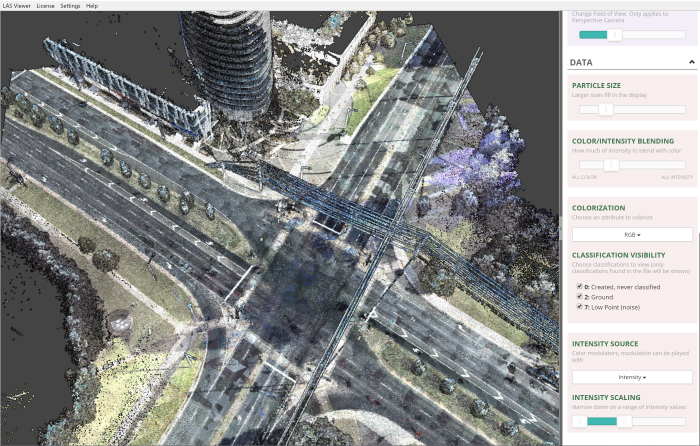 Unique LAS Viewer
Our robust LAS viewer allows you to quickly view large point clouds without having to wait for the entire file to load.